CLASSIC SERIES

- Featuring our Ballistic nylon belt buckle. Our Classic Series is where NylonBelt® started. Available in 3 different strap colors.

INTERCHANGEABLE BUCKLES AND STRAPS - It takes 2 seconds to mix and match. And unlike leather belts, your buckle swap will not damage or dig holes into the belt.
SIMPLE, LIGHTWEIGHT, AND COMFORTABLE BELTS - No moving parts on this belt delivers a minimalist look with extreme durability.
NICKEL-FREE BUCKLE - Our buckle is made up of Nickel-free techno polymer, allows you to go through the metal scanner without taking the belt off.
LOW PROFILE BELT - This belt lies down flat and will not protrude out from the pants or dig into the skin.
NO-SLIP LOCKING MECHANISM - Buckle designed as a single solid part so it doesn't slip or need adjustment throughout the day.
DESIGNED WITH COMFORT IN MIND - Ultra-lightweight buckles are shaped with a slight bend for extra comfort.
ONLY BELT WITH NO HOLES & NO FLAP- The tail of the belt tucks behind the buckle, providing a clean, sleek look.
QUICK DRY PROPERTIES - The quick dry of strap reduce hassles, eliminate wet messes and prevent smelly mildew
BUCKLE MATERIAL: Nickel-free Techno polymer buckle
BUCKLE SIZE: Length 2", Wide 1.9"
BELT MATERIAL: Military Grade Ballistic Nylon
BELT WEIGHT: 125-130 Grams depending on size
BELT LENGTH: Length 48"/56"/64", Wide 1.5"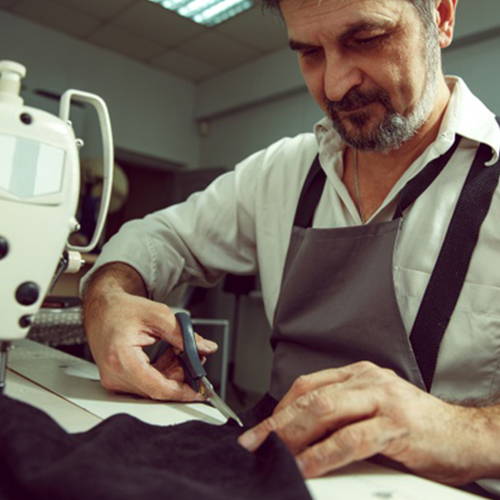 Mr. Robert Parker, our belt designer grew up in a furniture-making family with a strong Do-It-Yourself work ethics. Under his family influence, he fell in love to make things with his hands since young. His passion in belt-making was developed after a graduation vacation with his college friends. As a perfectionist and a doer, he studied everything about the belt such as the belt mechanism, the fabrics, and the belt-making process. His passion in belt-making attracted the participation of his friends and led to the establishment of NYLONBELT® after countless experimentation in producing their first belt

UNLIMITED LIFETIME WARRANTY - We made your belt, not some factory in another country. Our craftsmanship is on trial with every belt we produce. From the engineering to the manufacturing, we are responsible for making sure your belt works better and lasts longer than any other belt you've ever worn. If that doesn't happen, we will stand behind our work by repairing or replacing any belt that doesn't keep up with whatever you throw at it. And if your strap or buckle does break, we would sincerely love to know how you accomplished such a feat! Reach out to us sales@nylonbelt.com.