We accept all major payment methods (Visa, Mastercard, and American Express. JCB, Diners Club, Discover, and Apple Pay) and back our products with a lifetime guarantee. You can return your belt for a replacement or full refund to the payment method you applied at any time, in any condition, for any reason. Just pay return shipping. Email us and we would be more than happy to help you out.
You may be charged additional fees (such as foreign transaction fee or cross border fee) or surcharges imposed by your bank or credit/debit card issuer. These are not Nylon Belt® charges or fees, and we do not have any control over this or any way to mitigate this. Please contact your bank or card issuer if you have any questions regarding potential charges or fees.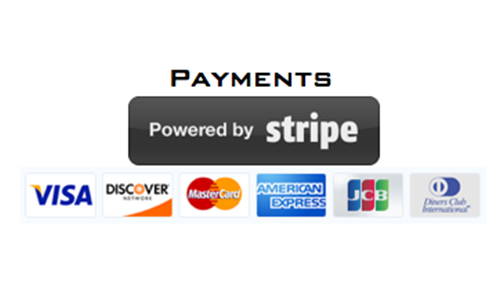 All the transactions made on the nylonbelt.com website are secure.
We established specific security measures to protect your personal information from non-authorized access and use. However, you should never consider the transmission of data over the Internet to be 100% secure. Any information that you make available online can potentially be intercepted and used by third parties.
Nylon Belt® adheres to the highest industry standards to protect your personal information when you checkout and purchase from our online store. Your credit card information is encrypted during transmission using secure socket layer (SSL) technology, which is widely used on the Internet for processing payments. Your credit card information is only used to complete the requested transaction and is not subsequently stored.
PAYMENT AUTHORISATION
Payment authorisation is confirmation of a cashless payment given during a payment transaction. It may involve the customer entering a PIN in a card transaction. All payments are authorised and captured once your order has been placed.
PAYMENT DECLINED
If you payment has been declined, do kindly place a new order. We are not able to reinstate an order once the payment has been declined.
To ensure a smooth shopping experience, do confirm that the card details such as CVV code and OTP code has been entered correctly during checkout. On occasions, the financial institution may had declined your payment, do contact your bank directly to verify. Alternatively, you may try paying with another card.
If similar issues still persists after you have tried on the above suggestions, please contact our customer care team - sales@nylonbelt.com for further assistance.
CASH ON DELIVERY
Cash on Delivery option is currently not available for purchase in Nylon Belt®.